Water Damage and Hardwood Floors in Hicksville
8/20/2022 (Permalink)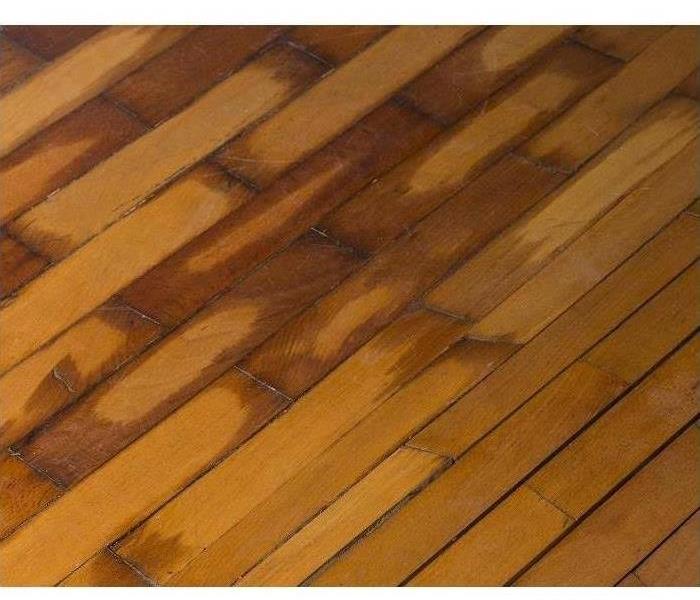 Water damage mitigation done by SERVPRO ensures your Hicksville home appears "Like it never even happened."
When Is Hardwood Flooring Beyond Salvaging?
With any water intrusion affecting a Hicksville home, many materials can become saturated immediately upon exposure to water. Flooring is among the most commonly affected, as this is where the highest concentration of pooling and standing water typically exists. The longer elements like wood flooring are exposed to the standing water, the more saturated and damaged they can become. We work to provide our customers with an immediate response to these situations to protect these flooring materials, however possible.

Wood flooring, a common element of Hicksville homes, is particularly susceptible to water damage and saturation concerns when loss incidents occur. Our SERVPRO team has multiple options for addressing these conditions, beginning with our advanced equipment and extensive training in structural drying from the Institute of Inspection, Cleaning and Restoration Certification (IICRC).

As with any damaging water situation, arriving at the property as promptly as possible is critical. With the array of extraction tools that our team has at their disposal, we can quickly remove standing water continually affecting wood flooring. Once the excess has been removed, our technicians can set up rapid drying solutions like:
high-velocity air movers
desiccant dehumidifiers
Injecti-Dry system that can slowly draw moisture from saturated wood flooring
While getting professionals like our SERVPRO technicians on site and working towards immediate mitigation and recovery is critical, wood flooring typically takes a few days before saturation becomes so bad that the material warps and distorts. However, the faster that professionals can address the problem, the more likely that these materials do not require removal and reinstallation.

Fast response to any water spillage or leaking incident is vital to protecting your home and its contents, but the timetable becomes more defined when wood flooring gets involved. Our SERVPRO of Hicksville / Plainview restoration specialists has the equipment and the expertise to make water loss incidents "Like it never even happened." Give us a call anytime at (516) 733-1800.