Basic Cleaning Principles for Removing Soot Soils from Hicksville Homes
11/26/2021 (Permalink)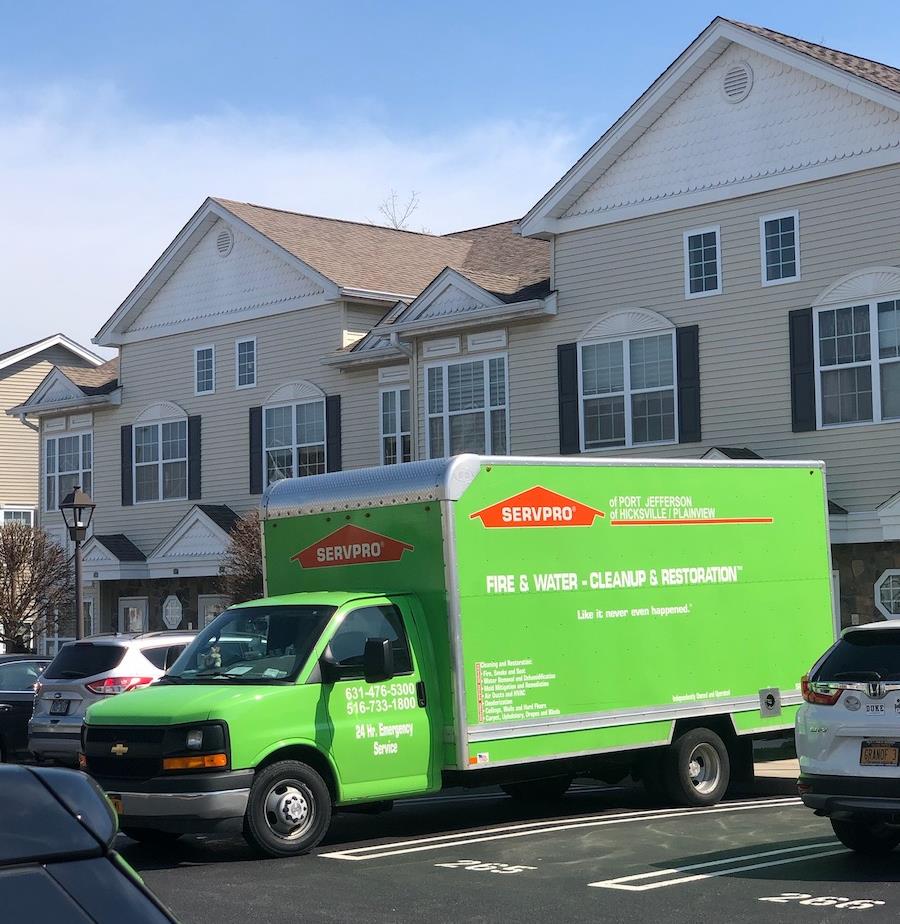 Fire damage restoration is no DIY project. SERVPRO IICRC certified techs are ready at a moment's notice for every size fire damage disaster.
We must utilize a wealth of information to overcome soot damage in Hicksville properties.

Our experience and knowledge of cleaning practices ensure that we choose the right soot removal techniques no matter the affected material or the severity of this damage. Based on the composition of the soot deposits, we have several cleaning and restoration techniques that can help.
Removing Loose Debris and Soils

Among the first steps of soot removal during fire restoration of Hicksville, homes are to rid bulk soils heaped on impacted surfaces. Cleaning up after smoke solids and debris is more effective and efficient when mechanical actions eliminate loose deposits from structural elements and contents. Some of these options include:
Brushing
Steel wool scrubbing
Media blasting
Compressed air
When Is Dry Cleaning Possible?

Dry cleaning practices are needed when chalky residues exist. High heat fires burn materials more completely, leaving a thinner soil deposit on vertical surfaces and horizontal planes. Chemical sponges and mechanical actions like HEPA vacuuming can remove these threats.
Dissolving vs. Emulsification

When wet cleaning products are used, they typically create a chemical reaction of some type with the residue or soil on the affected surface. In some cases, products like solvents are used for dissolving, a process designed to eliminate oily residues chemically. Emulsification can also be possible, which pulls substances from the surface to wipe them away.
Cleaning up soot and smoke damage in the house after a fire loss can be critical in getting families back home after these disasters. Our SERVPRO of Hicksville / Plainview team has multiple strategies specifically designed to overcome various types of soil deposits and protect underlying materials. Give our professionals a call today at (516) 733-1800.