What Equipment is Most Effective in Water Cleanup Projects in Hicksville?
5/30/2020 (Permalink)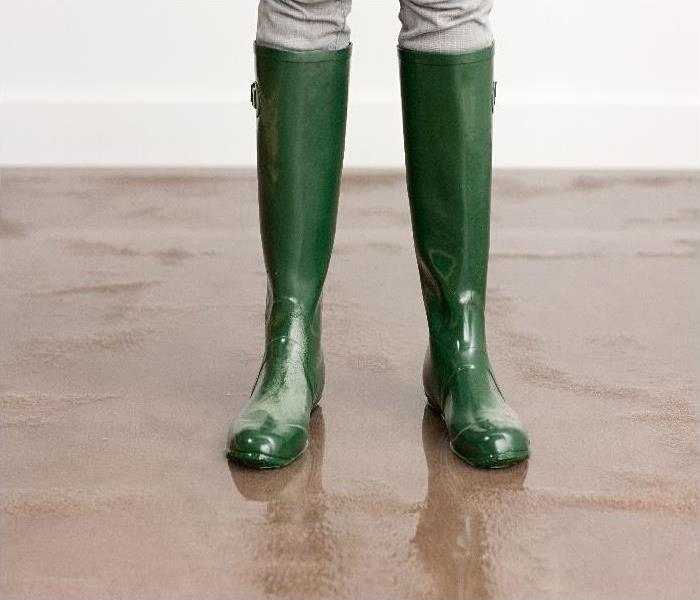 If you need a professional inspection or help with something you cannot handle on your own, call SERVPRO of Hicksville / Plainview.
In Hicksville, the Most Competent Services Have a Wide Range of High-Tech Gear to Efficiently Remove Water from Your Home
Homeownership can be a wonderful thing, but it also comes with its occasional difficulties. It is, therefore, crucial to plan for these potential difficulties before they impact you. Some common issues Hicksville residents have been keeping up with routine home maintenance and protecting their property from weather-related damage. Over time, when homeowners fail to perform these essential tasks, they eventually have to deal with the problems resulting from their inattention. However, sometimes, even unavoidable accidents or unpredictable weather can lead to negative repercussions like standing water inside your home. Local water cleanup services, including SERVPRO, routinely encounter and effectively handle these unforeseen situations.
What Can Cause Standing Water in Your Hicksville Home?
Hicksville water cleanup services have dealt with standing water from a myriad of sources. These sources range from the readily apparent to the more inconspicuous. Water leaks can arise from structural issues, defective pipe networks, deteriorating containers, and malfunctioning appliances. Some examples of water leak sources are:

• Ruptured water pipes, resulting from natural freeze-thaw cycles or long-term deterioration
• Rusted-out or otherwise deteriorated water containers
• Malfunctioning appliances like washing machines or dishwashers
• Clogged gutters or roof leaks, which allow rainwater to enter your home

While you cannot reasonably prevent all of these potential problems, you can avoid many of them with regular attention and maintenance.
Is There Any Way to Lower My Risks of a Water Leak?
There are several ways you can substantially reduce your chances of developing a water leak. Many of these suggestions involve limited effort on your part, while others require more. Some of the measures SERVPRO recommends for preventing water leaks are:

• Allowing your faucets to drip during periods of freezing weather
• Periodically examining exposed pipes for signs of deterioration and having those with issues repaired as needed
• Routinely monitoring the condition of containers and appliances and having deteriorated ones repaired
• Regularly examining your roof for leaks and repairing those found
• Cleaning your gutters periodically
• Cutting tree limbs that could potentially damage your roof during a severe storm


Often, by taking these relatively simple steps, you can prevent most potential leaks. Dripping faucets during freezing weather helps prevent water from freezing in pipes and rupturing them. Noticing container and appliance deterioration early enables you to fix or replace them before leaks occur. Regular roof inspections and gutter cleanings often prevent leaks or allow you to discover them early enough so that they can be repaired before they do much damage. Ultimately, these suggestions should save you a lot of future trouble.
What Tools Does SERVPRO Usually Use to Clean Up Standing Water?
The water cleanup industry has advanced rapidly in recent years, and SERVPRO is no exception to this tremendous progress. Water removals in Hicksville that were more difficult twenty or more years ago have been made much easier now with our state-of-the-art water removal equipment. This gear more rapidly removes water and dries moisture-affected structural elements and contents. Our advanced tools include:

• Moisture sensors/meters that can identify precisely what is affected by moisture and how much it is affected
• Infrared cameras that can see through baseboards, walls, and ceilings to identify the source of leaks
• Industrial-strength truck-mounted and portable water extractors that can quickly remove inches to feet of standing water
• Submersible pumps that further facilitate fast water removal
• Large desiccant and refrigerant dehumidifiers that rapidly dry your home's interior and air
• Powerful fans and air movers that circulate air, pulling dry air in as they blow moist air out of your home
• Advanced Injectidry systems that can be attached to air mover-dehumidifier networks to dry hard-to-access areas behind walls and ceilings

Using an arsenal of high-tech tools, SERVPRO's technicians can often solve your standing water problems effectively, efficiently, and quickly. We do the job right the first time so that you can save time and money in the long-run.

Owning a home in Hicksville is a dream, but it comes with a great deal of responsibility. You need to remain vigilant against the harmful effects of wear and tear, as well as those caused by the powerful storms that routinely batter Long Island. Hicksville homeowners must properly perform maintenance on their property when needed. They need to periodically inspect their residence for potential issues or have trained professionals like SERVPRO do it for them. When you find problems, act fast, and properly address them. Never procrastinate in doing what needs to be done.

Always do your best to maintain your home. Prepare for things that can be expected and repair what you are able to fix. If you need a professional inspection or help with something you cannot handle on your own, call SERVPRO of Hicksville / Plainview at (516) 733-1800.