Carpet Patching and Stretching as Part of Commercial Water Restoration in Hicksville
2/27/2023 (Permalink)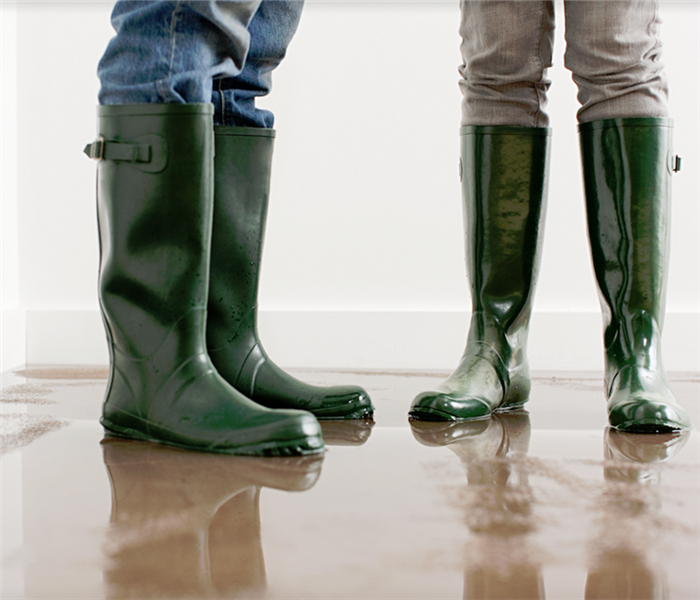 A water damaged carpet is a big deal that requires professional attention. Contact SERVPRO for certified technicians and professional equipment.
SERVPRO can Restore Water Damaged Carpets in Your Hicksville Business
Carpet stretching and patching are part of the services offered during commercial water restoration. If the carpet of a local gym or any business suffers water damage during its hours of closure and gets soaked for a long period, it may deteriorate due to mold growth. When that happens, removal and replacement may be the only option.
Our SERVPRO technicians assess the water damage extent in your Hicksville business and develop a restoration plan. If the carpet is salvageable, we use specialized tools and techniques to dry it. In some of the projects we have handled, we have offered patching and stretching services as a cost-effective solution to return your business to normalcy.
We cut a piece from the carpet's hidden area or spare during carpet patching and affix it over the damaged region. The following are the IICRC-certified techniques that we commonly use during carpet patching:
Identifying the damaged section.
Cutting the patch: We use a carpet knife to cut the piece.
Seaming the patch: We position the patch and ensure it matches the carpet. We then heat the seam tape using a carpet seam iron to activate the glue to fix the piece and the damaged section.
Trimming the patch: We trim the patch's edges using a carpet trimmer to make it blend with the surrounding areas.
Our SERVPRO team next does carpet stretching – we ensure the carpet is pulled tightly and secured to the tack strip to fit across the room. During this process, we correct the carpet's ripples, wrinkles, and other flaws. Carpet stretching can also tighten stretched-out carpets due to furniture movement or heavy traffic.
Contact SERVPRO of Hicksville / Plainview when your business experiences a water damage incident. Our experienced technicians are IICRC certified and use the latest technology and equipment to offer water mitigation services. Call (516) 733-1800 to get your business back on track.