How to Perform Fire Damage Restoration in Plainview
1/6/2022 (Permalink)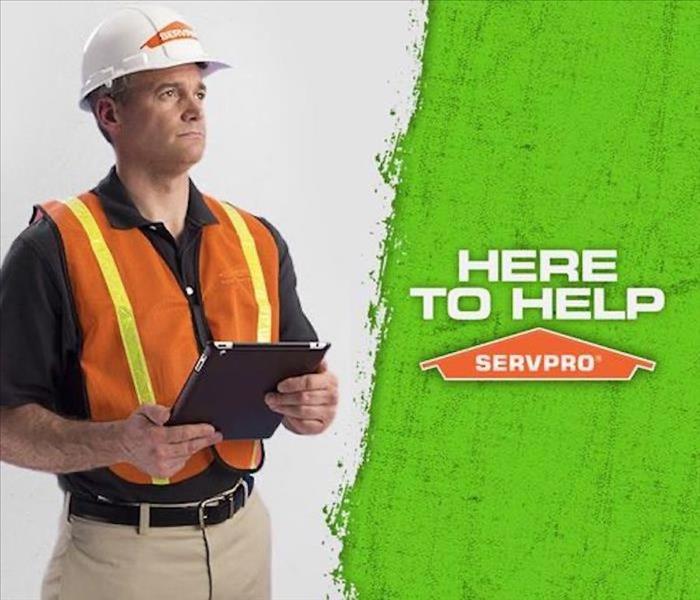 SERVPRO fire damage restoration specialists use the latest technology and equipment for every size of disaster.
Homeowners Should Hire SERVPRO to Conduct Fire Damage Restoration in their Plainview Homes
A fire's damage on a property is often severe, and dealing with it can be daunting. You do not need to face this significant task alone. The right way to handle it is to contact a reliable restoration firm like SERVPRO. Since we understand how traumatic a fire event in your residence can be, we work hard to deliver high-quality services and make the fire repair process efficient and quick.
We have the expertise and equipment required to perform fire damage restoration in your Plainview residence. After a fire, air quality diminishes. Therefore, some of the equipment that our SERVPRO team uses during the fire restoration process is designed to clean the air. For example, we can use air scrubbers to achieve this. They are portable filtration systems that seize airborne particles. They have upright-type cabinet designs, high-efficiency backward-curved blowers, and high rpm motors. Air scrubbers also have HEPA filters that help remove 99.97 percent of airborne particles.
SERVPRO uses various methods to remove smoke residues from affected surfaces. For instance, we can use agitation to dislodge or free soils. This means moving the surfaces we are cleaning, moving the cleaning solutions of moving both. After the bond between a surface and soil is broken, the soils are washed away. The methods we can use to agitate during cleaning include:
Air pressure
Water pressure
Scrubbing
Rotating brushes
Sandblasting
Wiping
Burnt items also usually leave foul odors in a home. Our SERVPRO technicians can use ultra-low volume (ULV) foggers to deodorize your residence. These devices work by vaporizing solvent-based deodorizers. They use large volumes of air at lower pressure to convert liquids into droplets, which may be dispersed into the atmosphere.
If you need fire restoration services, call SERVPRO of Hicksville / Plainview at (516) 733-1800. We can make the fire damage seem, "Like it never even happened."