What Does It Take To Defeat Mold Spreading Through A Hotel?
7/27/2022 (Permalink)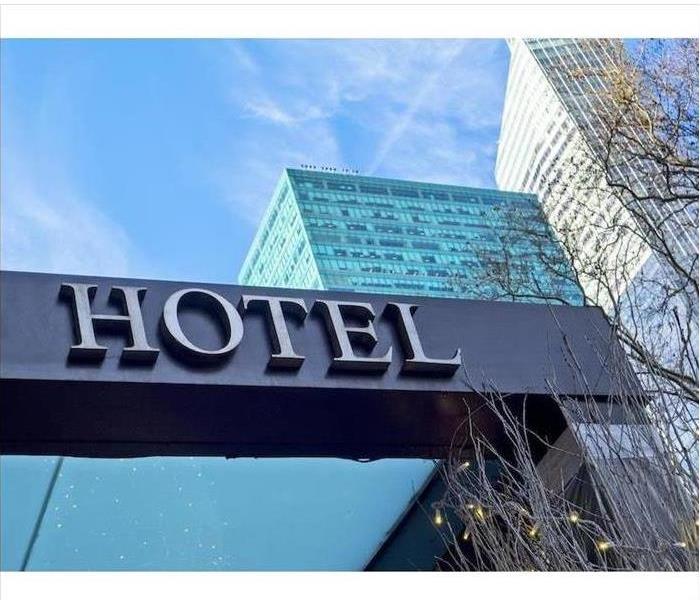 If mold is left unchecked, it can spread very quickly. Contact our IICRC certified mold damage remediation team for an assessment today.
SERVPRO Helps Perform Mold Remediation in Hicksville Hotels with the Seriousness it Deserves.
You may be concerned, and with good reason, that guests would shun your hotel or cut short visits when they discover there is mold. Once you notice mold in a few sections of your facility, it is likely to spread fast to other areas if you do not take remedial action. SERVPRO helps hotel proprietors in Hicksville get ahead of the situation before it worsens.
What Aspect Is Most Helpful For Mold Remediation In Hicksville?
An abundance of skills is perhaps the most helpful thing because mold remediation in Hicksville requires a multipronged approach to ensure lasting results. When you engage SERVPRO, you have immediate access to certified technicians in several fields, including:
Applied Microbial Remediation Specialists
Upholstery and Fabric Cleaning Technicians
Water Damage Restoration Technicians
Odor Control Technicians
Applied Structural Drying Technicians
How Widespread Does Mold Remediation Have To Be?
You may notice mold only in a few sections of your hotel, such as areas close to the showers. However, the infestation is likely to affect more areas. Therefore, the removal process involves more than just cleaning the few areas where you notice mold spots. Our SERVPRO technicians take different actions, including:
Tracing the mold growth all over your property
Checking humidity levels within the hotel
Removing mold residues and affected materials
Drying wet areas
Mold can thrive in concealed spaces such as wall or ceiling cavities before it exhibits signs on the surfaces. When our technicians take moisture and humidity readings, we can tell the areas are likely to be infested. Then we open small, 4-inch holes for further inspection or use borescopes to confirm the presence of mold. In carpeted areas, we lift the carpet to inspect the underside and tack strip.
After identifying all the moldy areas, we perform controlled demolition to remove heavily infested porous materials and use various cleaning approaches to remove moldy residues from surfaces.
A seemingly minor mold issue may be the tip of the iceberg. Call SERVPRO of Hicksville / Plainview at (516) 733-1800 to help deal with any level of damage "Like it never even happened."