We're Available 24/7 To Restore Your Home in Hicksville After a Flood
8/20/2022 (Permalink)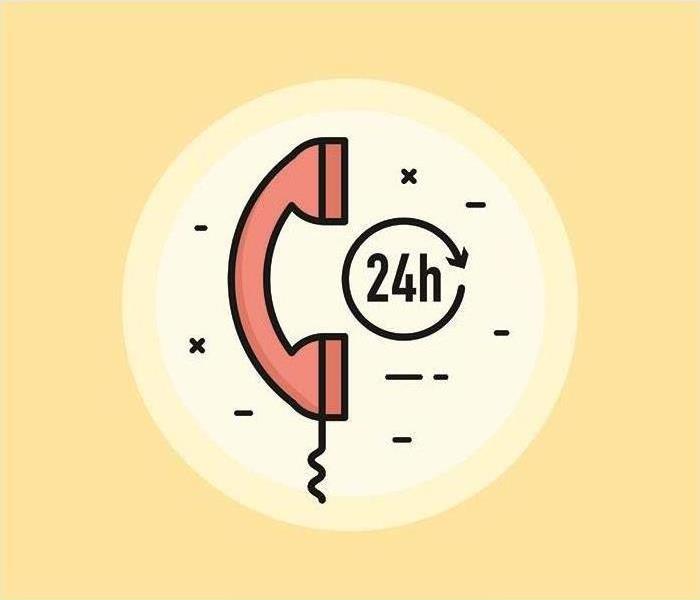 SERVPRO can assist with flood damage cleanup and restoration to your Hicksville home. Just a phone call away.
A Fast Response Can Save Hicksville Owners Money After Flooding
Many Hicksville homeowners quickly decide once flooding begins on their property that they will shop around for the best rates or to consider the company with the best online reviews before choosing professional restoration. It is easy to be misled by offers that seem too good to be true from unknown companies without the appropriate credentials or insurance for the work they tell you they can do. Even with saying that, there are many reasons to act fast when flooding has occurred in your home.
Flood damage in your Hicksville residence will not take a hiatus simply because you want to find the best restoration company. In fact, with every passing hour, once materials become exposed to standing water, they become less and less likely to be able to get preserved and saved. Construction materials like drywall can become ruined entirely within 24 hours. Our SERVPRO professionals have a disaster relief team that can arrive at flood-damaged homes with the full measure of our recovery and restoration equipment to make a difference quickly.
With our advanced extraction tools, we can remove the standing water from the main floors of the property, as well as in wall cavities with little incident. Our SERVPRO team can also set our sights on rapid drying solutions, even utilizing specialized equipment for pulling moisture from hardwood flooring, ceiling materials, and inside wall cavities.
Fast response to your home amid a flooding situation can help these damaging effects from reaching other areas of your property. With effective containment and drying solutions, we can protect many areas of your home that have not yet become damaged by spreading floodwater.
There are many reasons that a fast response to flooding is vital to saving our customers time and money, but it is essential to exercise caution. Our SERVPRO of Hicksville / Plainview rapid response team can arrive anytime you need us, 24/7, because We're Faster to Any Size Disaster. Give us a call anytime at (516) 733-1800.